Cognitive Behavioral Therapy Online
Before beginning a Online CBT journey it is important to have an understanding of what it may involve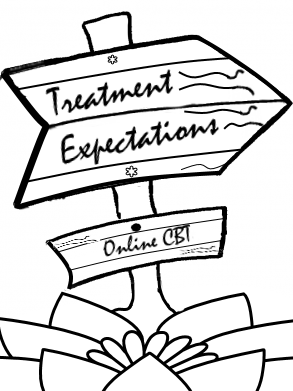 My aims
Before Starting and Throughout Treatment
First session consists on assessing your situation, you will fill in some questionnaires prior and may do some for our next session
To provide you with an assessment and formulation of your difficulties and strengths
To build an individual treatment plan that meets you needs and goals
To work together and collaboratively in your journey
To adhere to best practice, best evidence and professional standards
To be honest and not to waste your time and money, Contact Me for 15 – 20 minutes FREE consultation
To listen to you, treat you with respect, dignity and as an individual
To gather information from you and perhaps others to understand your current context, and to keep all your information safe and secured
To be flexible in how I deliver CBT and to find a way that suits your needs, and adapt it if it needs to
To deliver sessions of up to 50 minutes, some people may need longer sessions this will be discussed if and when needed
To ensure that you receive the right amount of sessions, no more no less
Expectations from you
To attend every session, as like with any treatment adherence is key for better outcomes
To do self-help/homework/in-between sessions work, as it is central to CBT
To revise the session's information during the week, and keep track of important points
To be open and honest
To share responsibility in keeping to session times
To be actively involved in the treatment
"15 – 20 minutes FREE consultation Contact Me. To discuss further your needs"
"Provide individual assessment, formulation and treatment plan."
"To adhere to professional codes of ethics, (BABCP & NMC), to listen and respect you as an individual, and to be flexible delivering CBT online."
"To keep your personal data and records safe."
"For you to attend every session."
"For you to work between sessions."
"For you to have good time keeping."
"For you to be as open and honest as I am."
"For me to ensure that you know what to expect from CBT and me from the first day."
Drop me a message or email by clicking Contact Me  and lets see if I can support you.
Get to know me. You can just click About Me and on What I offer, to find further information about treatment options and me.
Follow Me: My Blog is where regularly I write about CBT and treatments. Also, I record regularly a Podcast.